Plant molecular genetics group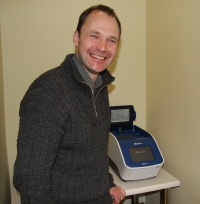 Plant molecular genetics group at the Faculty of Biology, University of Latvia was formed in 2006. Head of the group is Dr. biol. Nils Rostoks (on the left). Basic and applied reasearch in plant genetics carried out by the group encompasses utilization of different molecular marker systems for mapping of simple and complex traits, molecular marker-assisted selection, identification of molecular components of plant hypersensitive response and disease resistance, as well as assessment of genetic diversity of Latvian flora..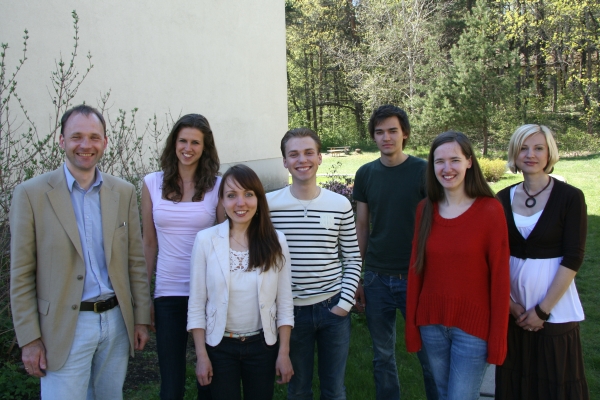 Plant molecular genetics group in spring 2011 - from right Ilva Nakurte, Laura Kunga, Krišs Bitenieks, Romāns Vēveris, Anete Keiša, Annija Tula, Nils Rostoks.